"Van der Aa is a master of many media…Rarely have modern techniques and ancient musical virtues coexisted more naturally."
Alex Ross, The New Yorker
Michel van der Aa, winner of the 2015 Johannes Vermeer Award and 2013 Grawemeyer award, is a truly multidisciplinary figure in contemporary music. A unique voice, he combines composition with film and stage direction, and script writing. Classical instruments, voices, electronic sound, actors, theatre and video are all seamless extensions of his musical vocabulary.
Before studying composition with Diderik Wagenaar, Gilius van Bergeijk and Louis Andriessen Van der Aa trained first as a recording engineer at the Royal Conservatory in The Hague. In 2002 he broadened his skills with studies in film direction, at the New York Film Academy, and in 2007 he participated in the Lincoln Center Theater Director's Lab, an intensive course in stage direction.
Van der Aa's musical materials are hard to tease apart, constantly switching between stasis and high energy, concrete and abstract, acoustic and electronic, pure' and processed, brand new and half-remembered. Many of them are as visual as they are aural. The possibilities of digital and audio- visual technology often feature, not as a surface gloss to his work but at the core of his artistic outlook.
Another important aspect to Van der Aa's is collaboration and interdisciplinarity. He has worked with leading classical performers such as Sol Gabetta, Janine Jansen, Patricia Kopatchinskaja, Julia Bullock, Barbara Hannigan, and Roderick Williams, as well as the Portuguese fado singer Ana Moura, pop acts Kate Miller-Heidke, Wende, and These New Puritans, and well-known actors like Klaus Maria Brandauer, Katja Herbers, Ashley Zukerman, Samuel West, and Joao Reis.
"One of the most distinctive of the younger composers in Europe today. His ability to fuse music, text and visual images into a totally organic whole sets him apart from nearly all his contemporaries."
Andrew Clements, The Guardian
Van der Aa's imaginative music theatre works Eight (2018-19), Blank Out (2015–16), Sunken Garden (2011–12), The Book of Disquiet (2008), After Life (2005–06) and One (2002) have received critical and public acclaim internationally. Staging, film and music are interwoven into a collage of transparent layers, resulting in works that are part-documentary, part-philosophy. His repertoire also includes concert works and chamber music for small ensemble, soloists and soundtrack, such as his cross-media cello concerto Up-close (2010). His 3D film opera, Sunken Garden (2013), an 'occult-mystery film-opera', was created in partnership with the English novelist David Mitchell, the author of Cloud Atlas. Co-commissioned by English National Opera, Opera de Lyon, Toronto Luminato Festival and Holland Festival, the work received its world premiere by ENO at the Barbican, London in April 2013.
In 2015-16, Van der Aa created an interactive digital song cycle, The Book of Sand, a co-commission of the Holland Festival, Sydney Festival and the BBC's The Space, that was released as a website and smartphone app at the end of May 2015.
Van der Aa's music theatre work, Blank Out, received its world premiere in March 2016, presented in Dutch National Opera's Opera Forward Festival. A 3D chamber opera for solo soprano onstage, baritone Roderick Williams and Nederlands Kamerkoor on film and electronic soundtrack, the world premiere was performed by Miah Persson. A co-production of Dutch National Opera, Lucerne Festival and Teatro dell'Opera di Roma, the work has since had performances at Beijing Music Festival, Musica Nova Helsinki, KunstFestSpiele Hannover, Park Avenue Armory, and National Taichung Theatre.
Recent highlights include the premiere of a new virtual reality installation, Eight, featuring singer-songwriter Kate Miller-Heidke and the Nederlands Kamerkoor. In collaboration with designer Theun Mosk and virtual reality company The Virtual Dutch Men, van der Aa has created a unique groundbreaking fusion of musical theatre, VR and visual art. This had its world premiere at Holland Festival, followed by Festival d'Aix-en-Provence, alongside performances of Blank Out and was followed by a presentation at Beijing Music Festival. Eight has since been programmed at the Nederlands Film Festival, Beijing Music Festival, Adeleide Festival, and KunstFestSpiele Herrenhausen.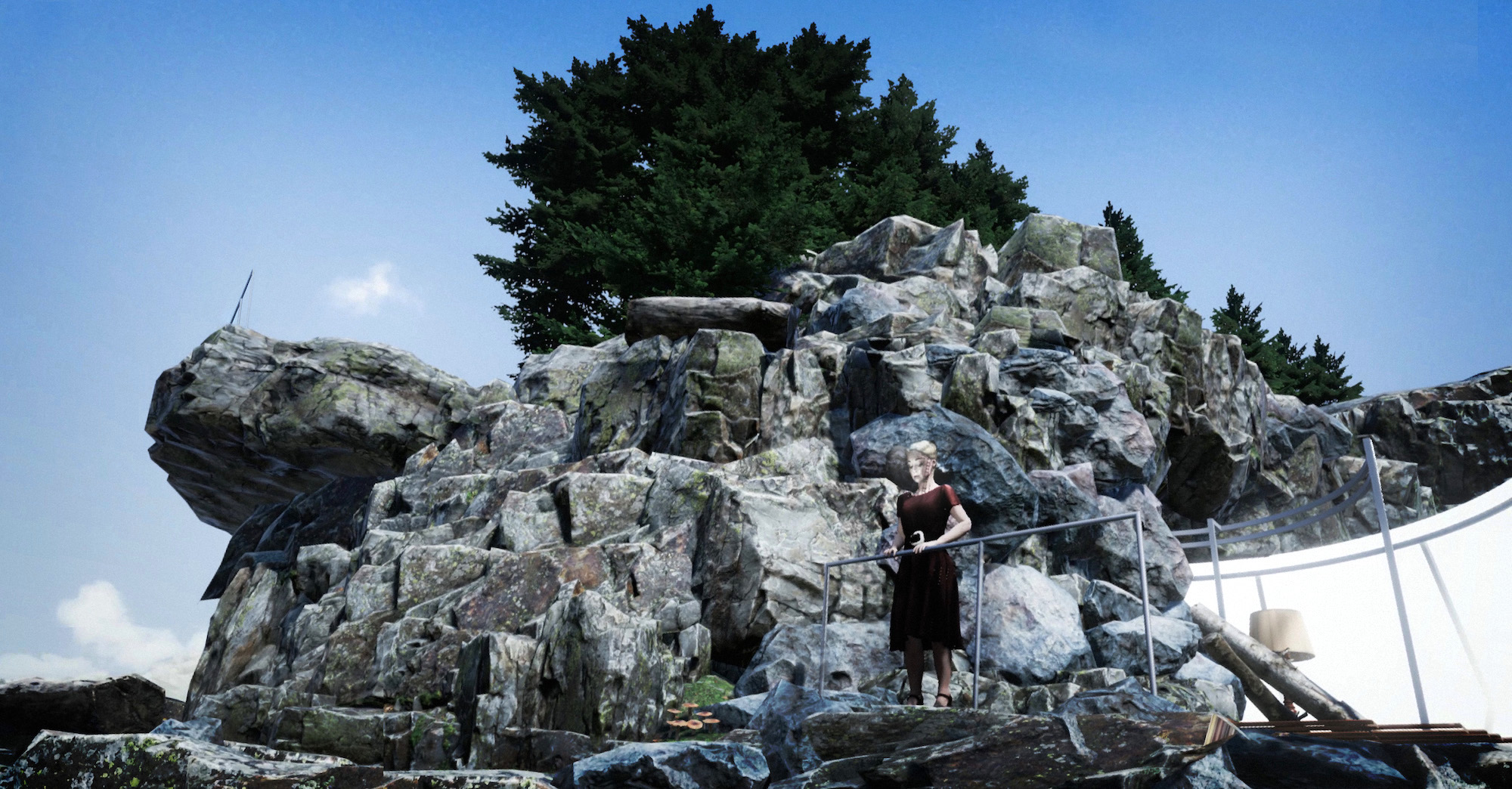 "Here is no avant-gardist who mercilessly frightens off his audience, no esoteric metaphysician, no gushing neo-Romantic. Instead, here we have a powerful seeker on a quest for the meaning of life who combines austere sounds with a preference for whip cracking rhythms and dense tonal atmosphere."
Reinhard Brembeck, Suddeutsche Zeitung
Netherlands-born, van der Aa maintains strong roots in his home country including close ties with the Concertgebouw, Amsterdam, and the Holland Festival. In 2011, the Concertgebouw Orchestra announced a long-term partnership with van der Aa. The new position of 'House Composer' led to the creation of several major works including a new violin concerto written for Janine Jansen, which was premiered in autumn 2014 by the Royal Concertgebouw Orchestra.
Winner of numerous awards for his innovative work, van der Aa is a regular guest of the world's most prestigious festivals and concert halls including Barbican Centre, Opera de Lyon, Berliner Festspiele, Venice Biennale, Donaueschinger Musiktage, Festival d'Automne à Paris, LA Philharmonic New Music Series, Lincoln Centre Festival, Holland Festival, and Tokyo Suntory Summer Music Festival. In August 2017, van der Aa was composer-in-residence at Lucerne Festival, where a variety of his works including Blank Out and The Book of Disquiet received performances.
In 1999 Michel Van der Aa was the first Dutch composer to win the prestigious International Gaudeamus Prize. Subsequent awards include the Matthijs Vermeulen prize (2004), Siemens Composers Grant (2005), Charlotte Köhler Prize (2005), Paul Hindemith Prize (2006), and the Kagel Prize (2013). Michel van der Aa has won the 2013 Grawemeyer Award for Music Composition for his multimedia work Up-Close. In 2015 Michel van der Aa has been awarded the prestigious Johannes Vermeer Award, the Dutch state prize for the arts.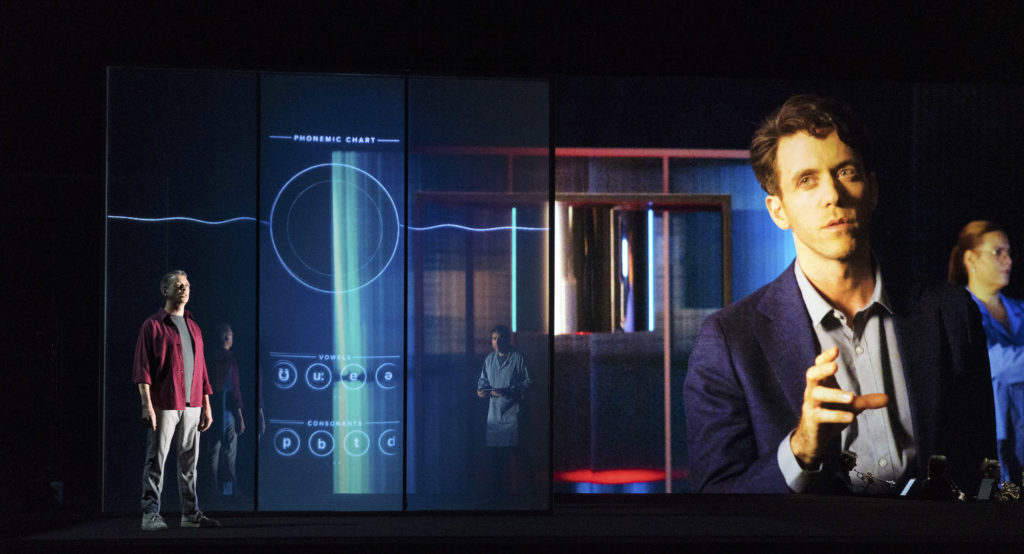 The 2021/22 season will see the world premiere of Michel's new film opera Upload. This multimedia work is co-commissioned by Dutch National Opera, Park Avenue Armory, Oper Köln, Bregenzer Festspiele and Ensemble MusikFabrik and features live performances by Julia Bullock and Roderick Williams. It explores the possibility of eternal life through an upload of a digital version of ourselves. Investigating what this means for our 'humanness', our identity, and our relationship with others.
Michel van der Aa is published by Boosey & Hawkes, and his stage works are managed by Intermusica. Many of his works are released on Disquiet Media, an independent multimedia label for his own work. Van der Aa's projects are developed and produced by the doubleA foundation.