Dear friends,
As we approach the end of 2022, I'd like to share with you my favorite books, series, music, and software of the past year.
First, some professional highlights: the US premiere of Upload at the Park Avenue Armory in New York last spring was a dream come true. The Armory is such a magical place, with an amazing staff, team, and audience.
Another highlight for me was the world premiere of The Book of Water at the Venice Biennale. It was an immense pleasure and privilege to work with Samuel and Timothy West, Mary Bevan, Ensemble Modern, and Amsterdam Sinfonietta on this production.
The icing on the cake this year was winning the International Opera Award for our "Upload" film. You can watch the film on medici.tv, Marquee TV, and takt1.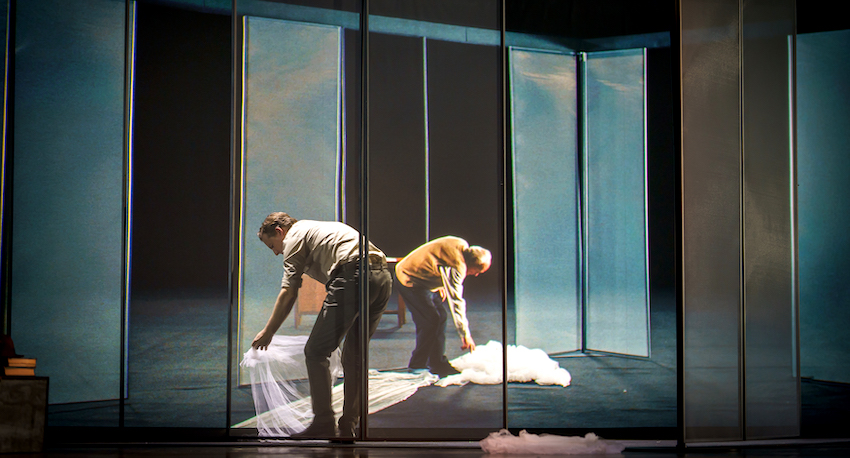 One of my personal goals in 2022 was to learn Unity, a 3D software engine that powers Mixed Reality experiences, and is used as an engine in many games. I'm not planning to be a software developer, but now that I know a bit more about the nuts and bolts, I can better collaborate with developers and communicate with them in future projects.
2022 was also the year of ChatGPT and AI-driven image generation apps. I have been experimenting with Dall-e and DiffusionBee, and I've found that these tools are very promising for creating mood boards and storyboards for new projects.
I finally got around to reading sci-fi masterpiece Snow Crash (Neal Stephenson). I was impressed by Nox, poetry by Anne Carson, and was really moved by Aliss at the Fire by Jon Fosse.
For me the most exciting new TV series was Severance (Apple+), I really loved the concept and the gorgeous set design. I didn't get to see many movies this year, but one that stood out was Everything Everywhere All At Once.
Some of my favorite albums released in 2022 are Dieter Ammann's Piano Concerto and the debut album of The Smile; A light for attracting attention.
Wishing you all a happy and healthy 2023! Love, Michel
–
PS if you like to receive blog posts like this in your inbox, you can subscribe to my newsletter here. The newsletter is sent on average 6 times a year.